Our pricing for service is based on two things: the volume of trash service per month and the location of the pick up.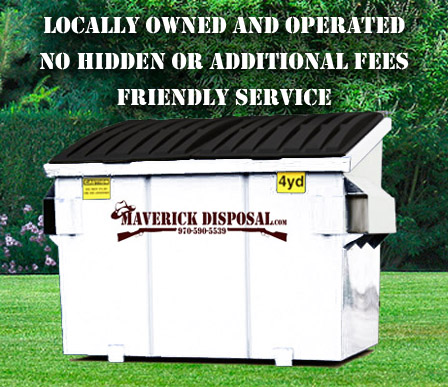 We currently offer the following sizes of dumpsters.
3 yd
4 yd
8 yd
Dumpsters are picked up weekly, bi-weekly or monthly depending on location and individual needs. Please keep in mind that our price is all inclusive. We do not lock you into a contract with increasing monthly charges. We do not charge a delivery fee or a fuel surcharge. If our service does not work for you, it can be cancelled at any time.
Go to our sign up / quote page for a custom quote for your location and needs.