Why choose The Maverick of the trash collection industry?
locally owned and operated – no hidden or additional fees – friendly service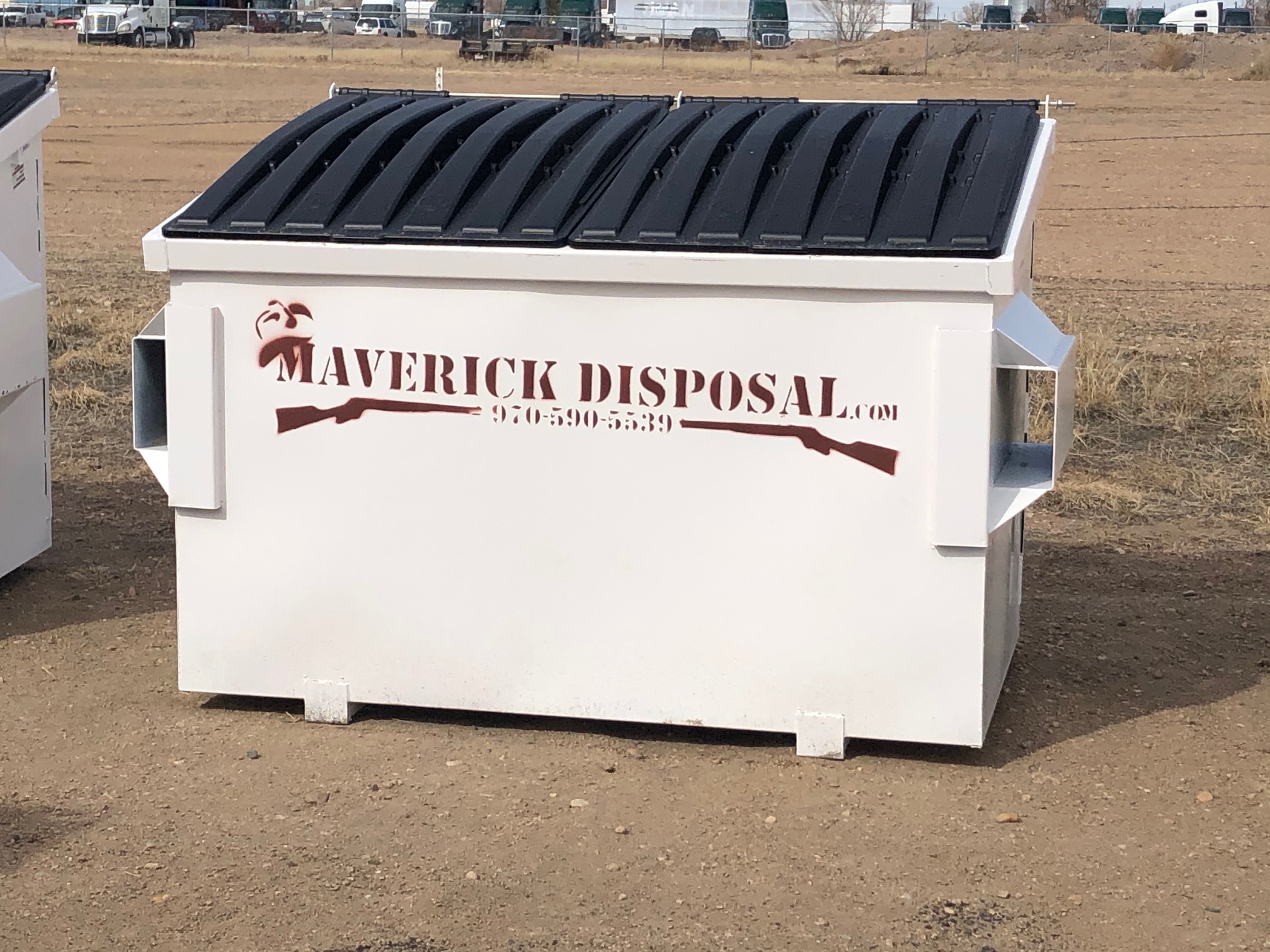 Maverick Disposal is owned by Kelly and Annie Berndt.  We know what customers require, because we are customers ourselves. We were frustrated when companies made us sign contracts that automatically renewed. Then the prices rose each and every year. And fuel surcharges, don't get us started about fuel surcharges! Why can't a company offer a good service at a good, simple price? Service is not only a type of business, it's a commitment to take care of our customer. We want to do what we've promised day in and day out.
We are currently servicing Northern Colorado including Carr, Severance, Lucerne, Briggsdale, Gill, Galeton, Eaton, Ault, Pierce, Nunn, Kersey, Windsor. We pick up with a front load truck either once, twice, or four times per month.